Winter driving in Iceland
Traveling to Iceland in winter is totally different experience than in the summer months when the high season is for tourism.
Most difference is of course the different weather conditions that can change at any time. It is important to check weather forecast for the area that you are traveling to and the road conditions. You can use road.is, vedur.is and safetravel.is.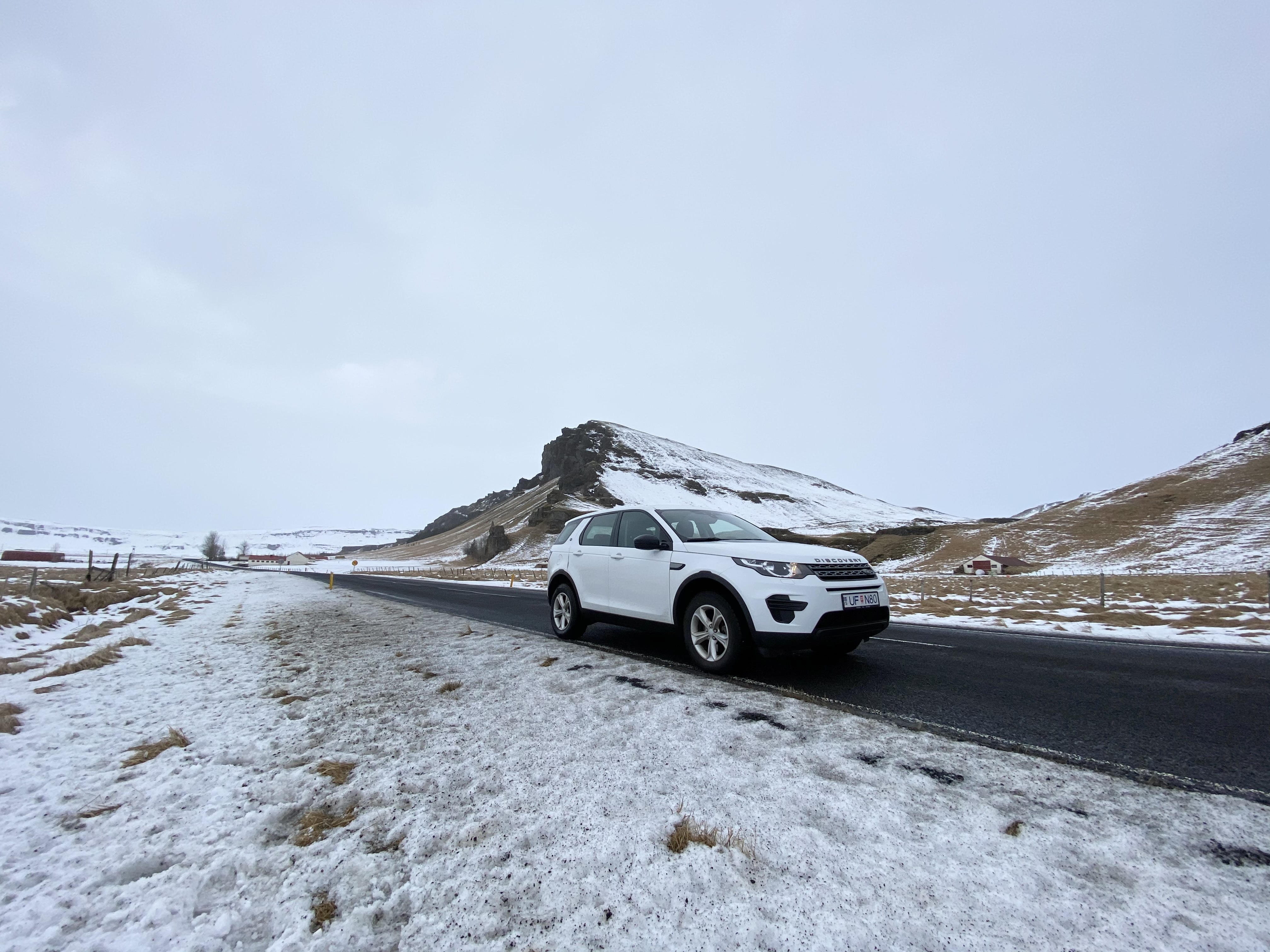 In winter it is not just snow and ice to worry about but winter also brings strong winds. It is necessary to be extremely careful when opening the car doors in high wind. Really hold the door when opening so the wind doesn´t take it off the hinges.
All of the main roads around the island have good winter service, roads are cleared of snow and salt is put on to prevent icing.
Cars are allowed to have metal spiked tires from November 1st until April 14th. Spiked tires minimize sliding in icy conditions.
We recommend to have 4x4 rental car in the winter time especially if you are going to travel around the whole island. It is possible with 2wd cars but it is better to have a 4x4 if the weather conditions will change and deep snow cover the roads.
Video of some winter driving in Iceland: